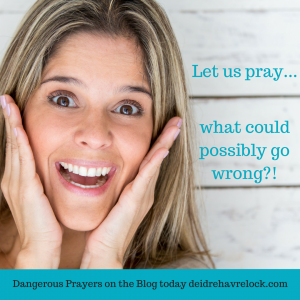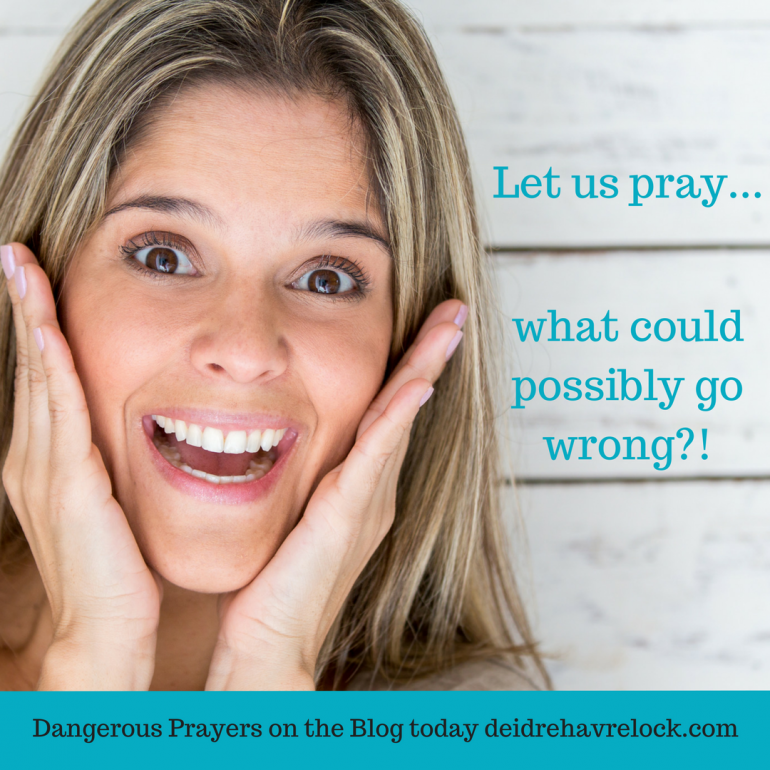 Just lately I've been contemplating those "crazy" prayers we pray. You know the ones—they're the prayers that play havoc with our lives. They throw curve balls at our well-maintained routines. When these kinds of prayers first enter our minds, they're more like unpretentious passing thoughts. Sort of like: "Gee, I certainly was angry with that store owner today…I wish I could have been more patient and understanding with him." Before long, after mulling the situation over in our minds, the prayer begins to take form and a seemingly grand idea materializes in our minds—one that we simply must voice to God, "Gee God, I'd like more patience. Then I could be a nicer person." From there our words gather momentum and before we know it we've driven over the edge of a great precipice–a whole-hearted request has launched into the air—"God, please bless me with more patience!"
Uttering these words, we feel invigorated; we feel alive!! How does that song go? "Everything that kills me makes me feel alive!"
These kinds of prayers always seem like such darn good ideas—at the time. For instance, I once asked God to put me in the desert so I could grow closer to Him. Of course, at the time, I had absolutely no idea of what I was really asking God for. You see, the idea simply hit me and from there it took flight, "Gee, God, it sure would be good to spend some time getting to know you a bit more. Things are so busy here—maybe I should go to the desert? Yes, that's a good idea…there's nothing in the desert to distract me! Please send me to the desert!" (Let me mention that I spent over six years  in the desert and I'm allergic to dust! Let me also mention that while in the desert I had no idea when or if I would ever get out.)
What I didn't understand at the time when I uttered my unusual prayer was that the desert (also known as the "wilderness") wasn't going to be easy. I think I expected the desert to be a calm time of deep prayer. But what I learned was the desert is a place of testing—it's where the Spirit takes you to show you what lies in your heart. The desert brings all things to the surface—the good and the bad. The desert is also a darn good place to die. Just ask Jesus: "Jesus was led up by the Spirit into the wilderness to be tempted by the devil" (Mt 4:1).
Remember the long way that the lord your God has led you these forty years in the wilderness, in order to humble you, testing you to know what was in your heart, whether or not you would keep his commandments. He humbled you by letting you hunger, then by feeding you with manna, with which neither you nor your ancestors were acquainted, in order to make you understand that one does not live by bread alone, but by every word that comes from the mouth of the lord. The clothes on your back did not wear out and your feet did not swell these forty years. Know then in your heart that as a parent disciplines a child so the lord your God disciplines you. —Deut 8:2-5
Of course, Jesus did excellent in the desert–his heart was tested and he proved himself to be wholly in alignment with God. I, however, spent six years in the desert learning to trust God through trial and error. I learned a lot about myself and what lies in my heart. And yes, I just like the Israelites who cried out to God because of their hunger, cried out to God one night,—"Have you brought me here to die!"
Surprisingly, in a dream that night, the Holy Spirit answered me, "Don't worry, you're not dead yet."
So in the spirit of dangerous prayers, I invite you to pray your own dangerous prayer. (Learn to live a little, right?) So here's a list of some possibly dangerous prayers:
God, help me to become more like Christ.
God, help me to have more empathy with the poor.
God, lead me to wherever you want me to go.
God, change me in any way you would like.
God, search me and find any evil way in me that I may deal with it.
Oh, and let's add one more frightful prayer to the list besides "Pray to be sent to the desert." Let's add a prayer my aunt once prayed, which was "Jesus, would I love you just as much if I had to suffer? Please teach me about suffering."