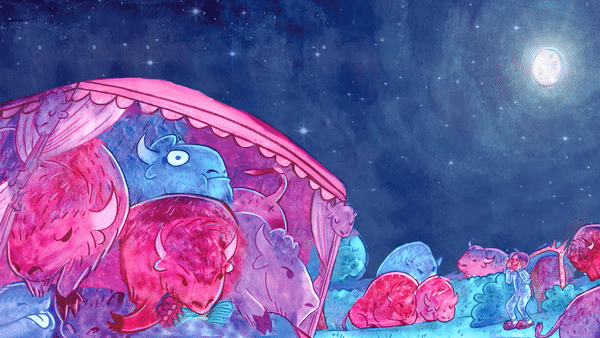 Buffalo Wild! published by Annick Press, 2021, written by Indigenous children's author Deidre Havrelock and illustrated by Azby Whitecalf
DESCRIPTION
Since Declan was born, his kokum has shared her love of Buffalo through stories and art. But Declan longs to see real Buffalo. Then one magical night, herds of the majestic creatures stampede down from the sky. That's when things really get wild!
Azby Whitecalf's playful illustrations add to the joy and reverence in Deidre Havrelock's picture book debut. A reprinting of the Buffalo Treaty and an author's note describe the importance of Buffalo to Indigenous Peoples and efforts to revitalize the species.

REVIEWS
Offers a great learning opportunity, providing a better understanding of the importance of animals from an Indigenous point of view.
—School Library Journal, October 2021
 A satisfying ending ensures this nighttime adventure will soothe even the wildest child.
—Kirkus Reviews, July 27, 2021
---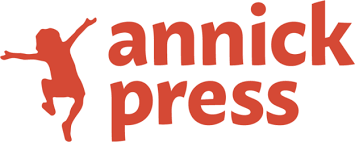 ---
FIND MORE ON
Goodreads | Amazon | Barnes & Nobel | Indie Bound | Chapters-Indigo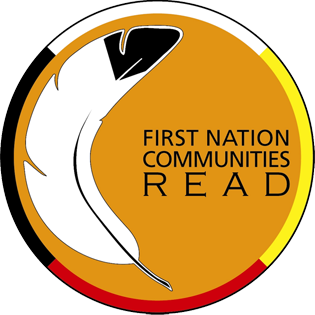 A First Nation Communities READ Award Finalist