The Holy Spirit is the Female Image of God
This site contains my personal teaching notes on those passages within the Bible that shed light on the question: Is God a woman? 
I've held the belief that the Holy Spirit is the original image of woman for just over 20 years now. I've grown comfortable with my belief mostly because experience with the Spirit lies behind me and scripture backs me up. You, however, do not have to be comfortable with this revelation. Feel free to feel uncomfortable, feel free to disagree with me, feel free to study this concept. Feel free to pray about what you read here, and may the Spirit of truth guide you.
A good place to start this study:
I'm not here to force some kind of "feminine power" upon you. For me, this is not a revolution for any sort of female domination; it is simply and beautifully a revelation of God.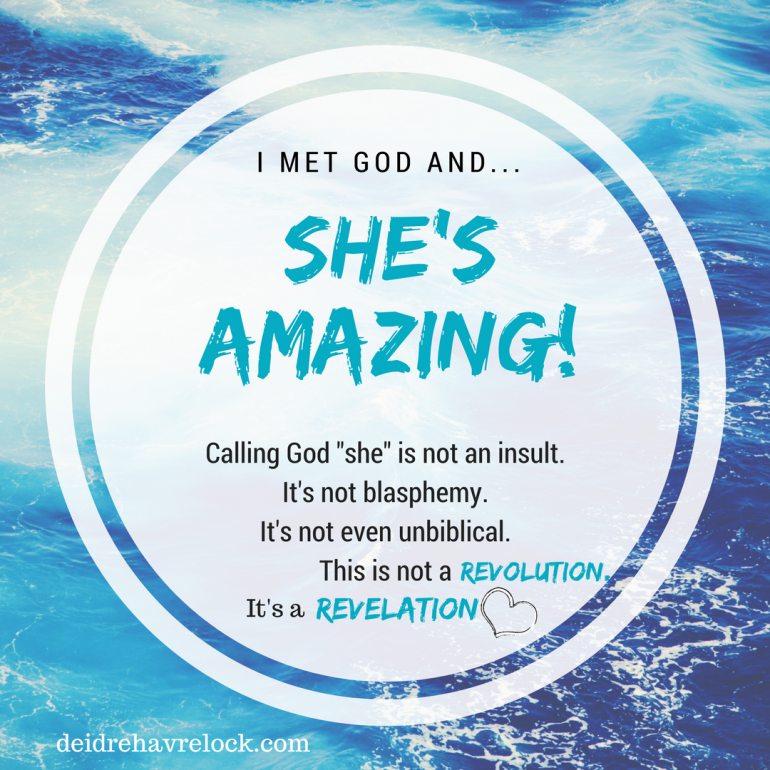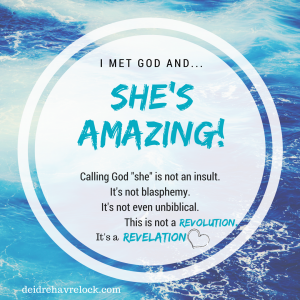 My goal when speaking about the womanly image of the Spirit is to draw people into deeper relationship with the God who was sent, after Jesus' death and resurrection, to lead and guide us . I  fervently believe our relationship with the Holy Spirit — or as I like to call her Creator Spirit — should be just as close and intimate as Jesus' relationship was with his disciples (and BTW I sometimes refer to Jesus as Creator Light.) The Holy Spirit is, after all, God on earth—our helper, teacher, friend, guide and our Mother.

Through the study I've compiled here, I hope you will begin to see that when Jesus left this world he most certainly did not leave us alone or without adequate help and friendship. Jesus did not leave us orphaned. He left us in the very capable hands of our Mother. Is God a woman? Yes, God is both a Mother and a Father. However, the negative and restrictive view of women that the church has embraced has clouded our vision in regards to God as Mother.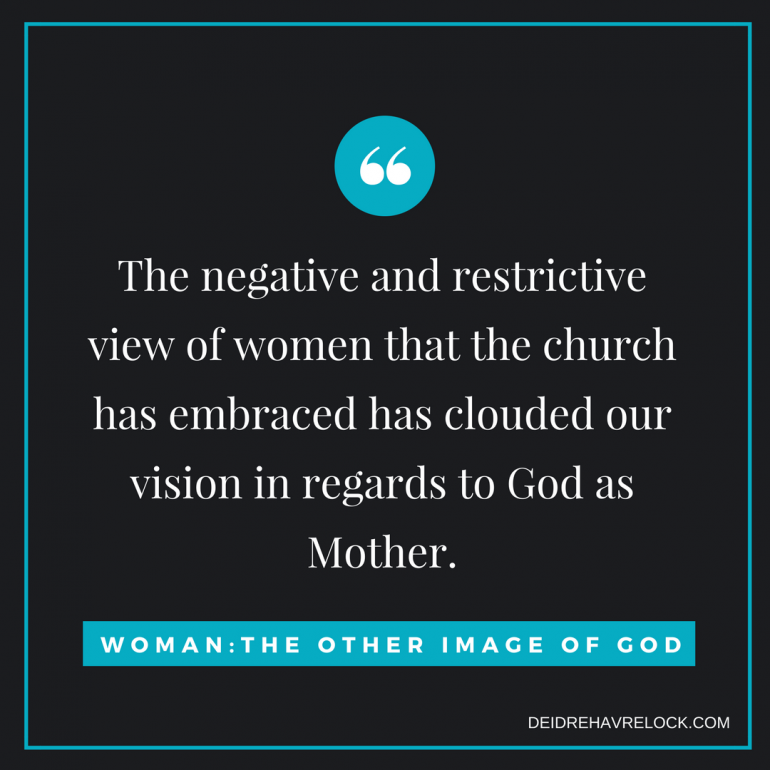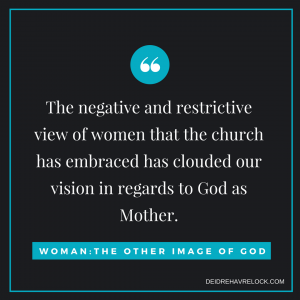 I personally do not believe the Spirit is completely invisible as some say she is; however, she does take "eyes to see." Therefore, I pray God may grant you "eyes to see" so that just as the apostle Paul, the apostle John, and John the Baptist saw her, you also may enter into a face-to-face, heart-to-heart relationship with her.
"Therefore I counsel you to buy from me gold refined by fire so that you may be rich; and white robes to clothe you and to keep the shame of your nakedness from being seen; and salve to anoint your eyes so that you may see." –Rev. 3:18, NRSV
I also teach about the Restoration of Eve
What is that? Well, it basically means the authority, destiny and identity of Eve is currently being restored. People all over the world are working to present Eve in a new, revelational, light – Eve as true Image Bearer alongside Adam. Eve was slandered and defamed by our enemy precisely because of her God-given identity, strength and purpose. I aim to help restore the truth about Eve.
A good place to start this study: