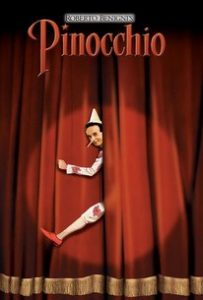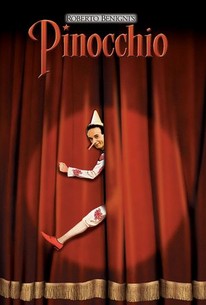 I love the way the Holy Spirit works through creative individuals to speak about spiritual matters. Take for instance the story of Pinocchio—it's our creation story.
The Italian version (with subtitles, based on The Adventures of Pinocchio by Carlo Collodi) begins with an interesting scene involving the Blue Fairy that is not in our American version(s). (You can watch it on Hulu). In fact, the original Italian version of Pinocchio is a story primarily about Pinocchio and the Blue Fairy (as opposed to Pinocchio and Jiminy Crickit). In the Italian version, the Blue Fairy appears in Pinocchio's life again and again constantly training and encouraging Pinocchio to learn to obey and love. It's a journey you don't think the Blue Fairy will win.
The story begins as the Blue Fairy (A.K.A. the Holy Spirit) travels to earth with her driver. When the pair comes upon a butterfly, the driver asks the Blue Fairy how long an earthly butterfly's life span is. This question makes the Blue Fairy respond with rather deep reflection… "The only thing I don't like about death is that you die for too long. It would be better the other way around–if you died for just one day and then lived forever in happiness."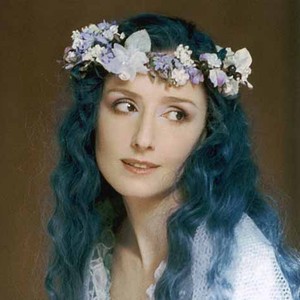 Surprisingly, Pinocchio is not about Pinocchio's wish to be made "real" rather it's about the Blue Fairy's wish for her children to live forever. The Blue Fairy longs for a reversal–she desires for death to become a moment of birth that then leads to eternal life. (Exactly what the Spirit does for us.)
As the American story goes, Geppetto the wood worker decides to create a son out of wood (even though He, himself, is made of a different kind of material—flesh in this case). But Geppetto wants a child, so the creative father hand carves a puppet–a son in His own image… in his own likeness—out of wood. And he names him Pinocchio. The wooden boy looks like his father with two very real differences—(1) he is not alive and (2) he is not flesh. Since Geppetto wants a son so badly, he wishes for the boy to be alive. When the Blue Fairy hears his wish, she grants the puppet life, telling little Pinocchio that if he desires to be made "real" he must learn to be a "good."
In the Italian version, the Blue Fairy sends "magic" wood to Geppetto who then carves a "living" puppet-son out of it who also longs to be made "real."
The Father Loves Unconditionally
Now despite the fact that Pinocchio is made of wood, the father loves the son unconditionally. He treats Pinocchio as his own beloved—even though the boy is a bit naughty, extremely self-centered, and has a penchant for telling lies. But despite the boy's inherent naughtiness,  Pinocchio's desire is to be made "real." He wants his wooden body to be transformed into his father's body of flesh. But  in order to do this he knows he must overcome his inherent naughtiness—which seems impossible. And it is impossible were it not for the Blue Fairy's help. In the Italian version, the Blue Fairy also wants Pinocchio to realize his own love for his father and to place another's needs over his own.
One day the boy decides to leave his father's side in order to pursue the theater where he gets in trouble but also makes a bit of money.  Pinocchio wants to take the money home to his poor father but he falls in with a bad crowd (a fox and a cat) who dress as bandits and attempt to steal all his money.  However, Pinocchio hides his money in a bush. Without money, Pinocchio is no good to Cat and Fox so they hang him from a tree hoping he'll die. Pinocchio hangs there crying out for his Father.
Christ redeemed us from the curse of the law by becoming a curse for us—for it is written, "Cursed is everyone who hangs on a tree" (Gal. 3:13).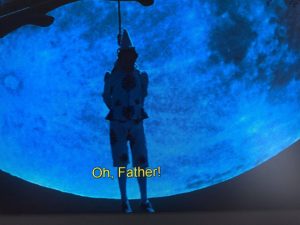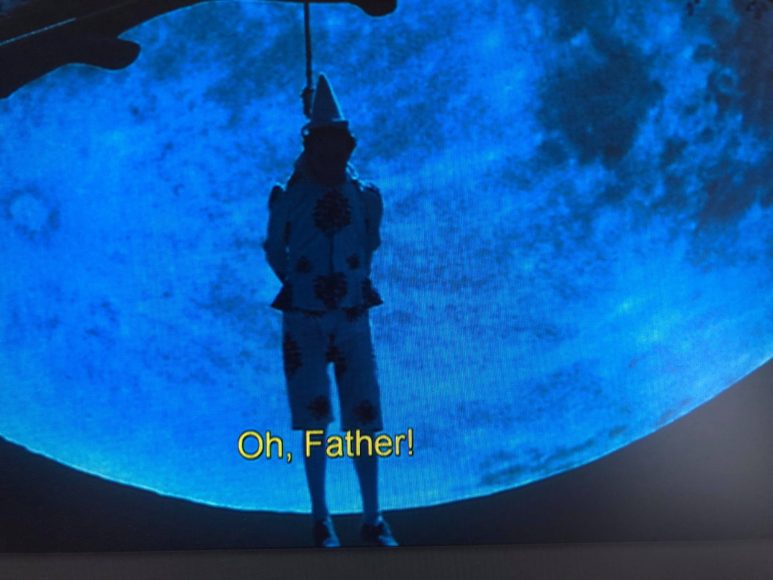 But the Blue Fairy is secretly watching everything from afar and she steps in and saves Pinocchio, taking his body down from the tree and restoring life to the puppet.
For if we have been united with him in a death like his, we will certainly be united with him in a resurrection like his. We know that our old self was crucified with him so that the body of sin might be destroyed, and we might no longer be enslaved to sin. For whoever has died is freed from sin. But if we have died with Christ, we believe that we will also live with him. We know that Christ, being raised from the dead, will never die again; death no longer has dominion over him. The death he died, he died to sin, once for all; but the life he lives, he lives to God. (Rom. 6:5–10).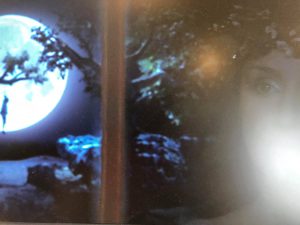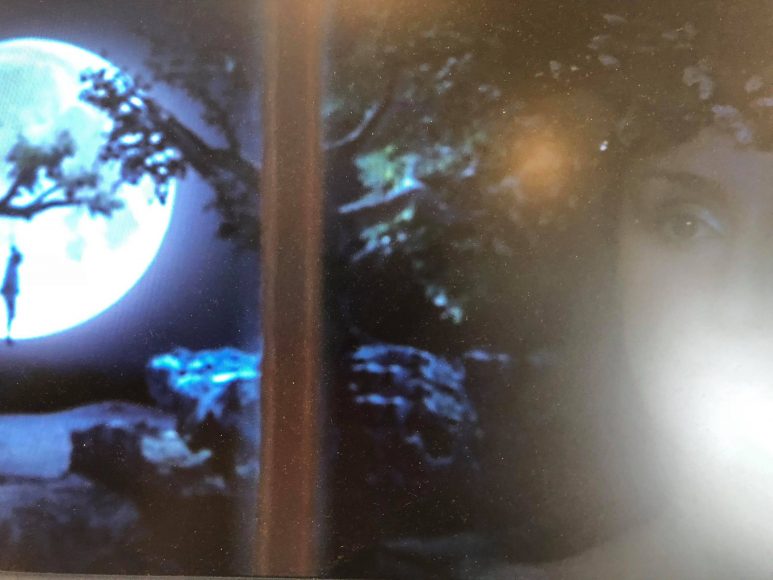 (The moon is often associated with the Holy Spirit because "she rules the night"–go here to read the post.)
Pinocchio is then approached by Cat and Fox again, and this time they trick Pinocchio in order to steal his money. Instead of using the money to buy his father a much needed coat (like he promised the Blue Fairy he would do), Pinocchio agrees to bury the coins in a field where he is told they will grow into more coins and of course Fox and Cat steal the coins. Once Pinocchio realizes he's been tricked, he goes to the (crooked) authorities but he's the one who gets thrown in jail for being a sap. In jail, Pinocchio meets another wayward boy–a thief named Lucignolo. The two boys become best friends. Meanwhile, Geppetto leaves the safety of his house and town in order to travel the land searching for his lost son Pinocchio.
A few months later Pinocchio is released from prison and upon his release he stumbles across the grave of the Blue Fairy, who supposedly died of grief because of Pinocchio's antics. A Dove then appears over the grave telling Pinocchio that his father is heading out to sea to look for him. When Pinocchio hears that his father has stopped searching the land and has now set out to search the dangerous sea, he runs to his aid and quickly decides to throw himself into the sea in an attempt to rescue his father. It is now that the Blue Fairy knows Pinocchio truly loves his father. When Pinocchio is washed ashore without finding his father, he heads into town feeling alone–both the fairy and his father are seemingly dead. However, when Pinocchio sees an older lady carrying large pitchers of water he offers to help in exchange for food. As he speaks with the lady, he realizes she is the fairy. The Blue Fairy tells Pinocchio he has a kind heart but he must stay on the right path. Pinocchio promises to do just that and he moves into the Blue Fairy's house.
The next day while Pinocchio heads to school, he gets into a brawl with some kids. When one of the boys gets hit on the head and is knocked out–perhaps dead–the police arrest  Pinocchio, but Pinocchio escapes custody only to be caught in an animal trap by a farmer who then makes him his dog.  Pinocchio is seriously in the dog house now and so he cries out for a second chance at life… and of course the sad Blue Fairy watches from afar.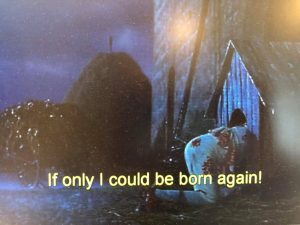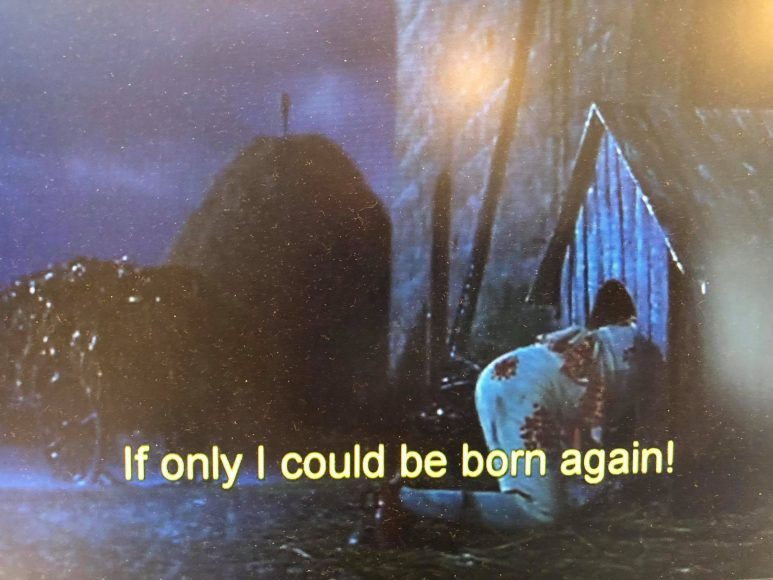 But soon Pinocchio's old jail-friend Lucignolo shows up (to steal from the farmer) and he frees Pinocchio.  Pinocchio then stumbles home to apologize to the Blue Fairy who forgives him and welcomes him home. When Pinocchio tells the fairy he deserves punishment she says, she has instead decided to give him the gift of real life. And so a party is planned for the next day where the fairy will bestow life upon Pinocchio!
But when Pinocchio's best friend Lucignolo fails to show up at the party Pinocchio is sad and he wants to go find him. But the school teacher reminds Pinocchio that Lucignolo isn't worth the time (he's a bad student), but Pinocchio disagrees–he wants his friend with him. The Blue Fairy agrees with Pinocchio and she tells him to go and find Lucignolo and bring him right back. So Pinocchio is off on another journey.
Pinocchio finds Lucignolo and invites him to his party, but Lucignolo is waiting for a ride to a far off wonderful place called Playland–where boys don't have to work or go to school! When Pinocchio becomes enchanted by this new opportunity, he leaves the Blue Fairy and his new life behind in order to discover Playland.
Well, needless to say, Playland ends up being a nightmare and Pinocchio soon gets turned into a donkey and is then sold to the circus where he must work non-stop until he breaks his leg–all while a very sad Blue Fairy watches from her throne.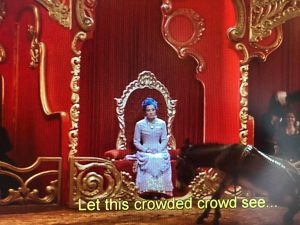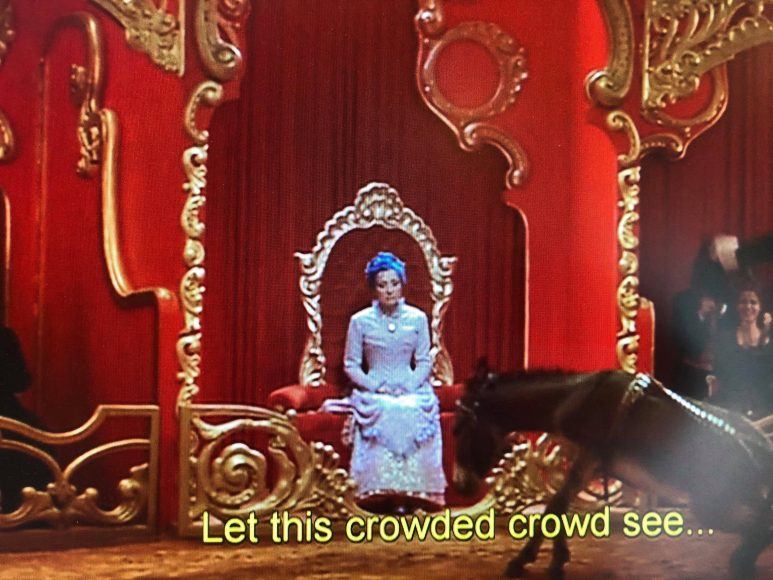 The circus owner then tosses the useless donkey into the sea.  Again, the ever hopeful Blue Fairy shows up and saves Pinocchio by turning him back into a puppet–at that moment a whale suddenly eats Pinocchio! And you probably know the rest… Pinocchio finds Geppetto in the stomach of the whale and the two of them then escape the whale and head home.
"We know that all things work together for good for those who love God, who are called according to his purpose" (Rom. 8:28).
Once home, Geppetto tells Pinocchio to go find a job so they can buy milk and Pinocchio does just that. He works for a farmer (doing a donkey's job) to earn extra money for his father who is healing and resting in bed. One day at work, Pinocchio finds the farmer's donkey who is dying and surprise, surprise–it's his friend Lucignolo! Pinocchio holds and consoles his friend as he dies. That night the Blue Fairy appears to Pinocchio and tells him what a good job he's done taking care of others and the next day he is transformed into a real boy.
In the end, it is the Blue Fairy (A.K.A. the Holy Spirit) who is the power of life and she is able to transform the boy's body into one that now renders him just as his father is. Pinocchio is the story of the redemption of our hearts and our bodies.
Jesus will transform the body of our humiliation that it may be conformed to the body of his glory, by the power that also enables him to make all things subject to himself (Php. 3:21).
I found the beauty of the Pinocchio story lies in the way the Blue Fairy appears again and again constantly encouraging and giving Pinocchio another chance, constantly urging him to choose self-discipline. Pinocchio isn't evil in the story–he's just a child who is trying to break out of his childish ways, learning to love others. And it reminds me of myself and how patient and correcting the Spirit is with me. In the end, Pinocchio gets his wish–he becomes real. But the Holy Spirit also gets her wish–that death gets swallowed up by life:
For the trumpet will sound, and the dead will be raised imperishable, and we will be changed. For this perishable body must put on imperishability, and this mortal body must put on immortality. When this perishable body puts on imperishability, and this mortal body puts on immortality, then the saying that is written will be fulfilled: "Death has been swallowed up in victory." 1 Cor. 15:52-54