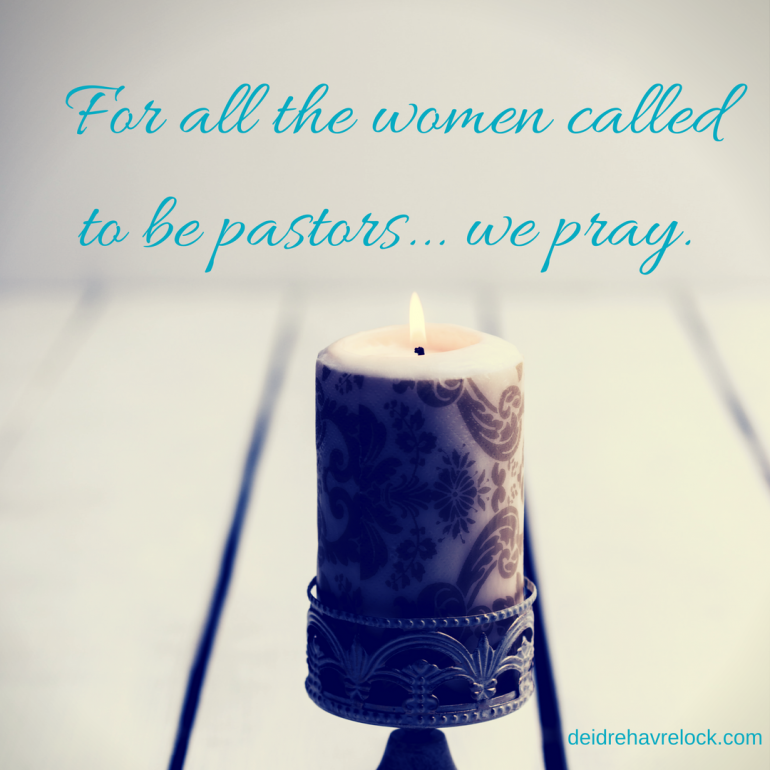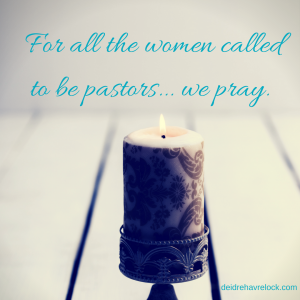 The question of whether women can be pastors was recently posed to me. And I know there is a lot of teaching out there on this subject but I thought I'd add my own two cents to the mix which are: "Yes yes!" Yes, I have every reason to believe that women not only should be pastors, but I believe limiting the role of women is actually in line with darkness.
The tradition of the Christian church has been to limit the role of women in places of authority such as preaching and teaching. As 1 Timothy 2:12–13 says,  "But I do not allow a woman to teach or exercise authority over a man, but to remain quiet. For it was Adam who was first created, and then Eve." However, the idea that woman cannot have authority over man is then strangely altered in this verses "the husband does not have authority over his own body, but the wife does."
But regardless of 1 Tim. 2:12 (and what it may or may not mean),  when we look at our God-given mandate in Genesis we find that God has a completely different view of women than some of us do, "God blessed them, and God said to them, 'Be fruitful and multiply, and fill the earth and subdue it'"(Gen. 1:28).
Man and Woman's Blessing
First notice that God is BLESSING BOTH man and woman with the SAME mandate and obligation.
God blessed them, and God said to them:
Be fruitful
multiply
fill the earth
subdue it; and have dominion –Gen 1:28
At first glance, you may think that Gen. 1:28 is telling man and woman to procreate and overtake the land.
Be fruitful (have babies)
multiply (have lots of babies)
fill the earth (have babies until the whole earth is filled with babies)
subdue it; and have dominion –Gen 1:28 (use your babies to overcome the whole world and rule it)
However, this is not how Jesus defines the blessing in. Once Jesus steps upon the scene, our easily understood tradition of women keeping house and having lots of babies while men go off to "subdue the land" is shattered by spiritual truth. Jesus reminds us about our mandate in Genesis–a BLESSING that is given to BOTH men and women. Following the blessing of Gen. 1:28 Jesus teaches his disciples to …
1."Be fruitful"
"My Father is glorified by this, that you bear much fruit and become my disciples." –Jn 15:8
Therefore, BOTH men and women are expected to "bear fruit." Bearing fruit is both man and woman's purpose. But what is fruit? Fruit is the work of the Holy Spirit in us: "the fruit of the Spirit is love, joy, peace, patience, kindness, generosity, faithfulness, gentleness, and self-control" (Gal. 5:22–23).
2. "multiply"
"Go therefore and make disciples of all nations, baptizing them in the name of the Father and of the Son and of the Holy Spirit, and teaching them to obey everything that I have commanded you." –Mt 28:19-20
Therefore, BOTH men and women are expected to multiple themselves by "baptizing and making disciples" and "teaching" them. This mandate sounds an awful lot like the work of a pastor, wouldn't you say? This means that making disciples, baptizing them and teaching them is both man and woman's purpose.
3. "Fill the earth"
"You have heard of this hope before in the word of the truth, the gospel that has come to you. Just as it is bearing fruit and growing in the whole world, so it has been bearing fruit among yourselves from the day you heard it and truly comprehended the grace of God."–Col 1:5–6
Therefore, BOTH men and women are expected to "fill the earth" with the gospel.
In the end our mandate from God (given at the beginning of time) has not changed. Nor does it belong to one gender. Our mandate is a blessing that is upon both genders: to be a living organism of Jesus–constantly growing, constantly sharing, constantly spreading–not by force–but by love.
The Plan of Satan to Keep the Gospel From Spreading
If one gender is placed under the authority of another–unable to fulfill their God-given mandate— then they have been stripped of their purpose to "Be fruitful and multiply, and fill the earth and subdue it"(Gen. 1:28). I consider the exclusion and dismissal of half of God's image-bearers to be a work of Satan. It is a dark plan meant to keep the gospel from spreading in a healthy way.
Ultimately it was Jesus himself who gave the ministry of "pastor" to his people. And there is nothing that tells us that the gift of pastor was given only to men: "The gifts he gave were that some would be apostles, some prophets, some evangelists, some pastors and teachers, to equip the saints for the work of ministry, for building up the body of Christ, until all of us come to the unity of the faith and of the knowledge of the Son of God, to maturity, to the measure of the full stature of Christ" (Eph. 4:11–13). Within the New Testament, we have women evangelists (Mary Magdalene), women prophets (Anna, Philips four daughters), women apostles (Junia)… this makes me believe that yes, of course, there would have also been women teachers and women pastors in the early years before women were completely marginalized.
For an informative article on who those women pastors might be, GO HERE
For me, however, the most inspiring proof that woman are called to be pastor, apostle, prophet, teacher, evangelist is the anointing of the Holy Spirit upon the person. Once you meet a woman called by the Spirit to be pastor (and you actually listen to how she was called and directed by the Spirit despite the view of traditional belief)–then you begin to understand how Jesus himself is working to reinstate women to her rightful place.
A Woman Being Called to Preach?
For myself, my "calling" began in a dream when I was a new Christian. In this dream, I was at a swimming pool, wearing a bikini. Now the bikini I was wearing in this dream happened to be the first bikini I ever bought as a teenager–it was a yellow, polka-dot bikini (not joking, it was SUPER cute). In my dream I heard a man calling "Where's the preacher! Where's the preacher!"  I, wanting to be helpful, grabbed my towel, wrapped it around myself and began looking around the swimming pool for someone who resembled a preacher. Next thing I knew the man was standing in front of me and he asked, "Are you the preacher?" Well, I took one look at this loud man (dressed in a dark suite) and said, "Hey, you're the preacher." (Obviously, duh–you fit the stereotype!) To which the man responded, while pointing his finger at me and shouting, "NO! You are the preacher!"
I was dumbfounded. I opend my towel, displaying myself wearing my bikini and then looked at the man as if he were crazy. At this point one thought went through my head, "You do understand that I'm a girl?" As though he heard me, the man got angry and shouted even louder, "You're the preacher!!"
I woke up with the very real understanding that I was called to preach. However, before I was called, God had to breakdown–even in me–the idea that women could not be preachers.
Women are being called to be apostles, pastors, preachers, prophets, teachers and the kind person will let us do our job. The wise person, however, will begin to work with us.