A Modern-Day Mary Magdalene…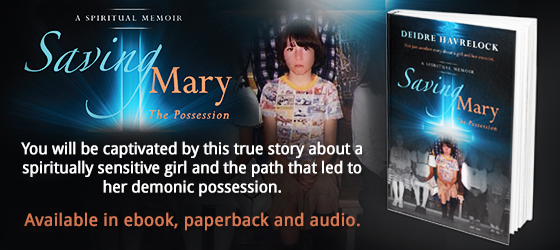 We've all seen the horror of The Exorcist; we've experienced the drama of Emily Rose. We've watched heads spin, bodies contort, and we've see holy water sprayed as young girls scream and thrash about. But what we haven't been offered is a candid account of possession from a first-person perspective. What does the road to possession look like? What role does "faith" play in deliverance? Travel with Deidre  into the mysterious world of the supernatural. Awaken yourself to a world that isn't supposed to exist, a world that's as sinister as it is intriguing, and then emerge as a new person–invigorated, aware, and intent on living in the light.
"God spoke to me," she said. "He said to tell you that you remind Him of Mary … Mary Magdalene, the woman from whom Jesus cast out seven demons." My breath caught … . Bible studies, from then on, definitely became ominous things to be avoided at all costs.
– Saving Mary: The Possession
Listen to the Saving Mary Introduction – savingmaryintro

A candid, true account of possession from a first-person perspective.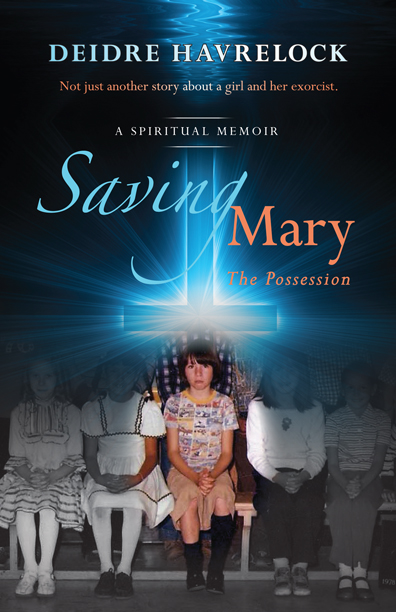 Saving Mary: The Possession is part one of author Deidre Havrelock's personal journey. A fascinating spiritual memoir written by a modern-day Mary Magdalene, this book tells the story of Deidre's childhood and adolescent life: the feeling of invisible eyes watching her from the corner of her bedroom, her horrible nightmares and her desperate attempt to find God—only to end up possessed. This dark memoir brings to light an intricate world of deceitful spirits hell-bent on manipulating and damaging a young girl's life.
 "Not Just Another Story About a Girl and Her Exorcist."
Deidre's amazing journey continues in Part Two – Saving Mary: The Deliverance – A True Story Of Demonic Possession and Deliverance

Saving Mary: The Deliverance Coming Soon!