Why I Like The Shack Revisited:
← A Word From Deidre
Book Release! →
September 26, 2013
Why I Like The Shack Revisited, Reason #4: Persons are Persons–Unique!
My friend Becky phoned me a few months ago with a deep question. She wanted to know why–if she and her husband were "one" person–why did they have such different thoughts regarding what they should spend their money on and their time on? She told me, "If we are in unity and oneness shouldn't we both have the same dreams?" She wants to be a missionary and her husband wants to build a real estate empire (well, a small empire).
As you can imagine, these two extremely different dreams can cause a bit of friction in any relationship. (I like to think of it more as "adventure," but Becky probably sees it more as friction.) But Becky was serious. She was asking me, "Why is getting along with another person so darn difficult? Why would God bring together two completely different people?!" Well, I didn't have any gems of wisdom to share with Becky; after all, I love writing movie scripts and Bible studies whereas my husband is a business manager. But I did tell her one thing that I've noticed over my years of being married, and that is, we don't morph into our spouse after we get married. In other words, we don't become "one personality." We are two people who are joined by the bond of love. That bond creates unity, a oneness. However, despite our sharing in the same "Bond of Love," we are still stuck with our (sometimes quirky) personalities and our own wonderful dreams and our unique gifts. Whether we like it or not.
Which brings me to why I like The Shack Revisited. In Baxter's chapter entitled "Abide in Me"  he describes the uniqueness of the Trinity. The trinity consist of three individuals: Father, Son, and Spirit and they dwell "in" one another–meaning Love dwells within them all, and connects them all, and units them all. All together this trinitarian God lives and moves and creates and dreams.  In other words, love binds them together. Baxter reminds us:
"In the life of the Father, Son, and Spirit there is oneness and utter union, the three Persons dwelling completely in one another, but no loss of their distinct and personal identities. They do not become one another."
I relate to this in so many ways. For one, as a young girl I grew up with a grandmother who fought for Indian women's rights. The cause my grandmother was fighting for back then (in the 1970s) was asking the Canadian government to view native (First Nation)  women as their own persons, with their own nationality, personalty, and individual rights intact.
I mean, if you can believe it, back then when a native woman married a non-native man, that woman lost her nationality. She was expected to become like her man. His nationality stayed the same, but somehow the woman was expected to morph. My grandmother thought this was absurd. Women simply did not morph into their husbands when they got married–they were still women, Indian (Cree) women (in my grandmother's case). The First Nation women who lost their distinctness also lost all their treaty rights, and this is what infuriated my grandmother. The treaty was considered a sacred promise between the First Nation peoples and Canada–this promise included all native people (not just males), but by using the idea that men were the leaders of families and therefore women joined to their husbands as the more submissive helper, the law that began to disenfranchise women became quite acceptable.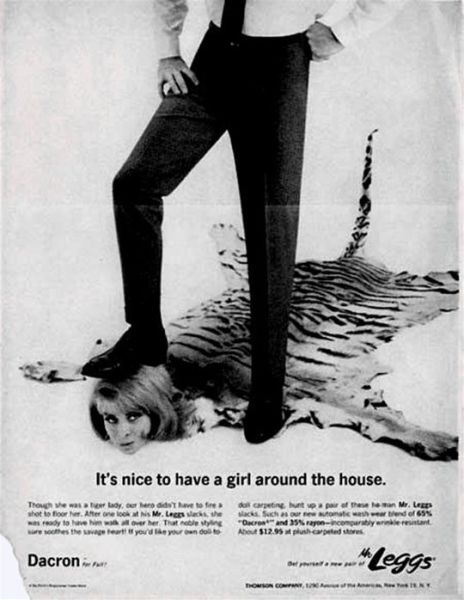 You can imagine what life for my grandmother was like; nobody wanted to hear what she had to say; nobody wanted to listen. On top of all this, all non-native women who then married native men found themselves with native status and treaty rights. It didn't matter if they were German or Ukrainian–uniting with a native husband suddenly made them native. When the general public became aware of this illogical and unfair stance, suddenly people began to notice and care. And eventually, the law was changed. My grandmother won "The Governor General's Award" in commemoration of the Persons Case, recognizing her work to promote the equality of women.  An award given, in Canada, to those who help women be the true persons they are.
In 1929, after two years of legal debate, Canada's highest court of appeal declared that the word "person" included both women and men. The decision was made by the Judicial Committee of the Privy Council of Great Britain and made it possible for women to serve in the Senate. It also paved the way for women's increased participation in public and political life. The case had been brought before the courts in 1927 by five Alberta women who became known as the "Famous Five." The case became known as the Persons Case.
[GO HERE TO SEE MY GRANDMOTHER'S ORAL AUTOBIOGRAPHY]
Later, I noticed (after I became a Christian and began attending church) that Christians were doing the same thing with the Holy Spirit. Instead of seeing the Spirit as "person," the Spirit was Jesus, or the spirit was God's 'power,' an extension of the Father's arm, touching the lives of people…but very little of the Spirit was actually his own person–or should I say, her own person. I was told again and again that the Spirit did not want to be noticed, did not want to be known…the Spirit wanted only Christ to be seen. I wasn't so sure about this–my grandmother's struggle had taught me something: just because we ignore someone doesn't mean they won't eventually break free and say, "Here I am!"
The truth is, when I read about the Holy Spirit in the Bible, I notice a person, a remarkable person. I also notice that Jesus actually sent this person to us for our benefit. And ever since I first read about the Spirit, I have wanted to get to know this person. What does the Holy Spirit think? What does the Spirit dream? What matters to the Holy Spirit? In drawing close to the Spirit–who is literally "God on earth"–I am drawing closer to God. Ultimately, I refuse to believe that the Holy Spirit is to remain "the divine incognito." There is a person standing behind the veil we created.
-Deidre D Havrelock
---
This entry was posted in
motherheart conference
,
Uncategorized
and tagged
baxter kruger
,
breath
,
deidre havrelock
,
fresh air: the holy spirit for an inspired life
,
heads of the family
,
holy spirit
,
holy spirit and women
,
jack levison
,
motherheart conference
,
Nellie Carlson
,
Paul Young
,
should men lead
,
the shack
,
the shack revisited
. Bookmark the
permalink
.
← A Word From Deidre
Book Release! →